About us
The foundation of today's company history was laid by Etel Crawford in 1837, when he owned a two horse-drawn carriage wagon with a power of about 2 hp, but this was not enough for him at all. At that time there were no accessories to give the carriage more steam. His research showed that the number of lashes per minute directly influenced the speed of the carriage. Etel fiddled for a long time and finally invented the automatic whip return device. By using the device he was able to whip twice as fast as other road users.
After a short time, the local police forces noticed him during a routine check. He had not registered the device in his GCP (General Carriage Permit). Etel was banned from driving for over 12 months. He was sick of police and used that time to develop further tuning accessories during. When he got back his driving licence, he installed all the tuning parts he had developed up to that point at once. With an improved double helix whip return device, lowered carriage chassis, enlarged exhaust valves, a N2O inhaler and much more he reached top speeds of 150 miles per hour. According to myths, after further optimizations he even broke the 200mph barrier, which is why Etel became ill with tuning fever.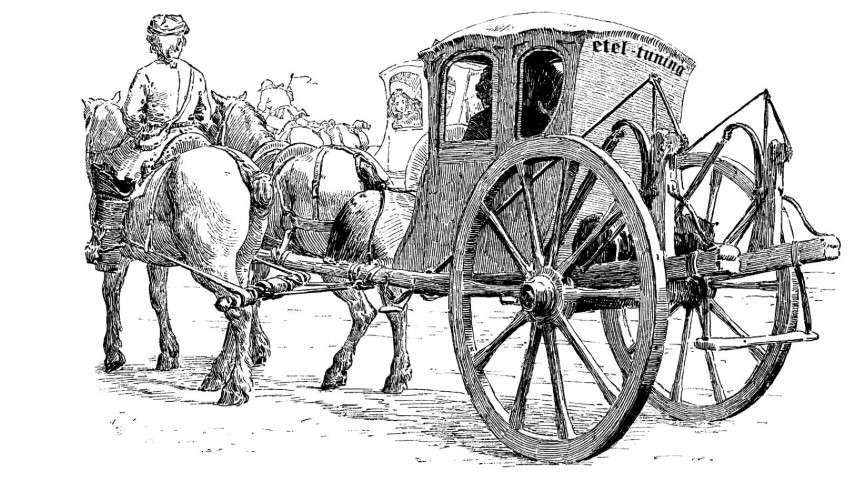 Etel-Tuning Onlineshop
The Etel-Tuning Onlineshop was founded in 2008. Here you can find all patented tuning articles in original quality - from the piston return spring and transmission sand to the wireless shower head.
Dive into in a world where nothing is impossible. We make tuning - whether horse-drawn carriage, bikes and cars - affordable and exciting.
Etel-Tuning manufactures products for private and commercial use. Our manufacturing processes are not yet set to any standard, which is why we offer you the greatest possible variety in terms of quality.
Trust in Etel-Tuning!